I've just spent a few days in Spain and popped into Gibraltar, where a visit to check out their local Morrisons was a must.
Hope these pics are of some interest to other sad anoraks like myself. It was very weird to come across something as British as Morrisons buried so deeply in the most southern tip of Europe, especially with so many relics of the Safeway era still in operation.
The products on sale were a strange 50/50 mixture of Spanish brands and Morrisons own brands. Another strange juxtaposition was seeing the usual Morrisons food being served in the coffee shop, but with a range of Spanish beers also being sold on draught.
The store was currently undergoing a refit, but as you can see, the interior was still almost entirely Safeway, including the staff uniforms: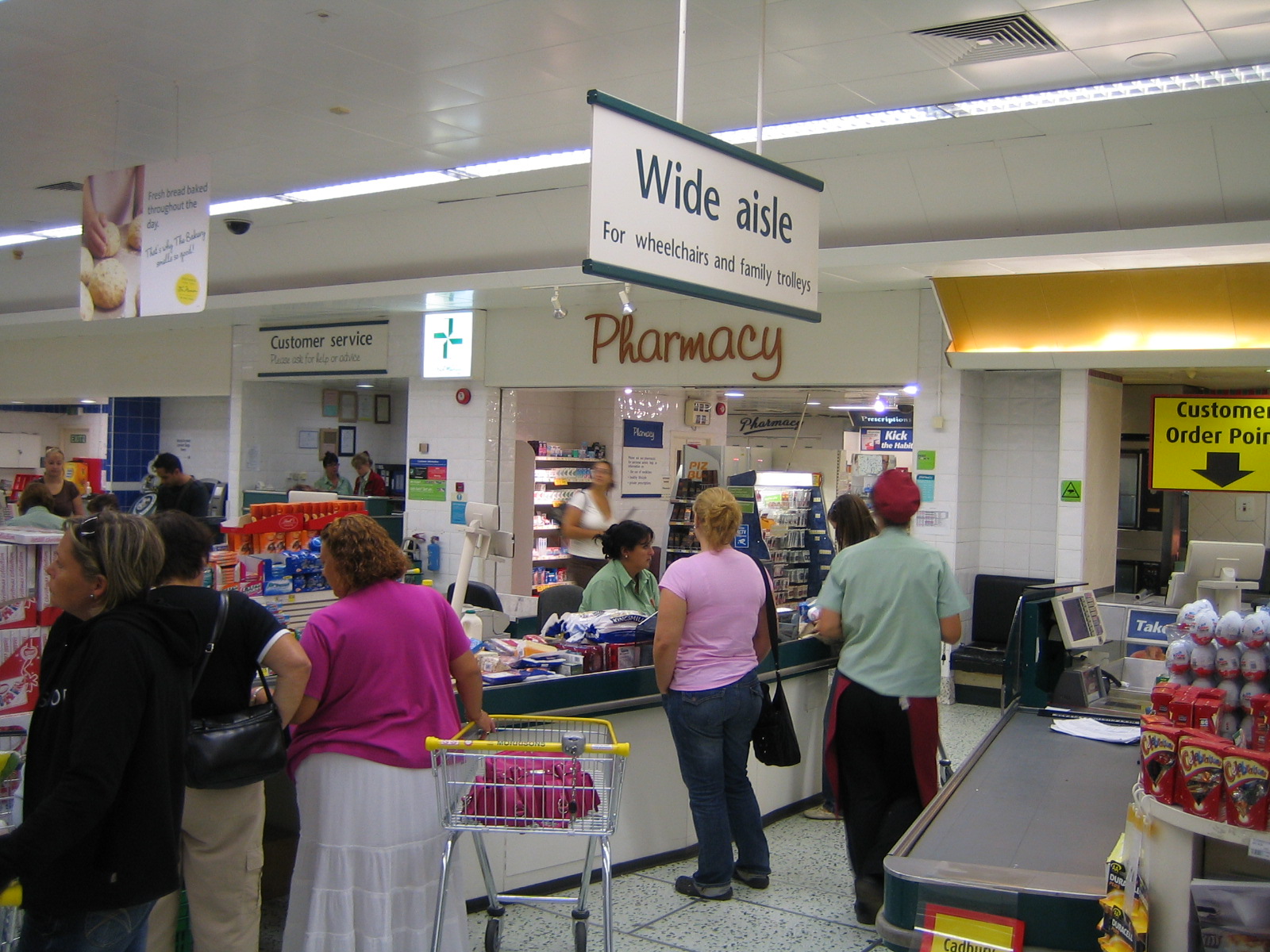 But the new lettering fitted to the exterior of the store and petrol station is the new style Morrisons lettering, (unlike the brand new stores in mainland UK which have just opened with the old lettering):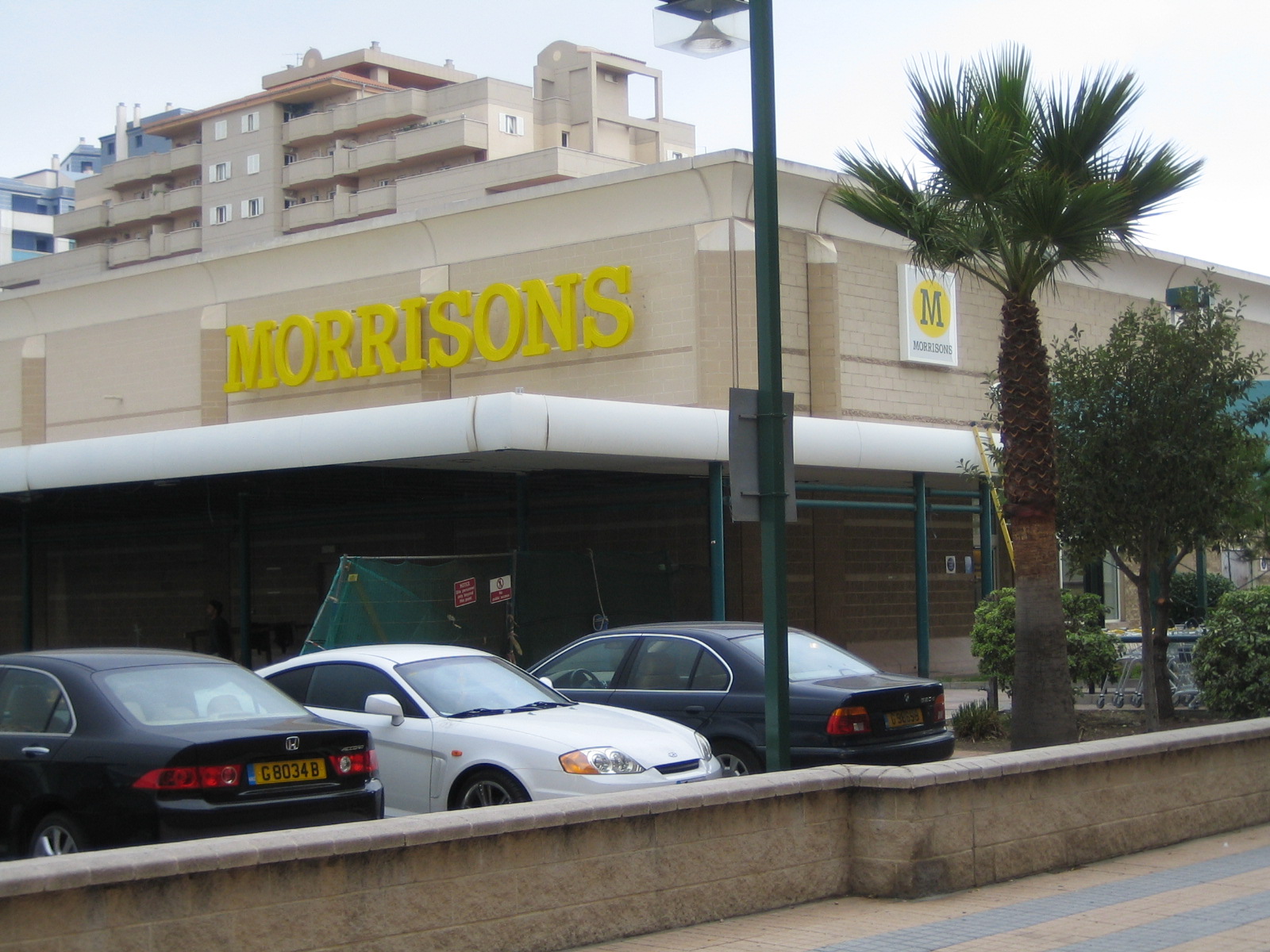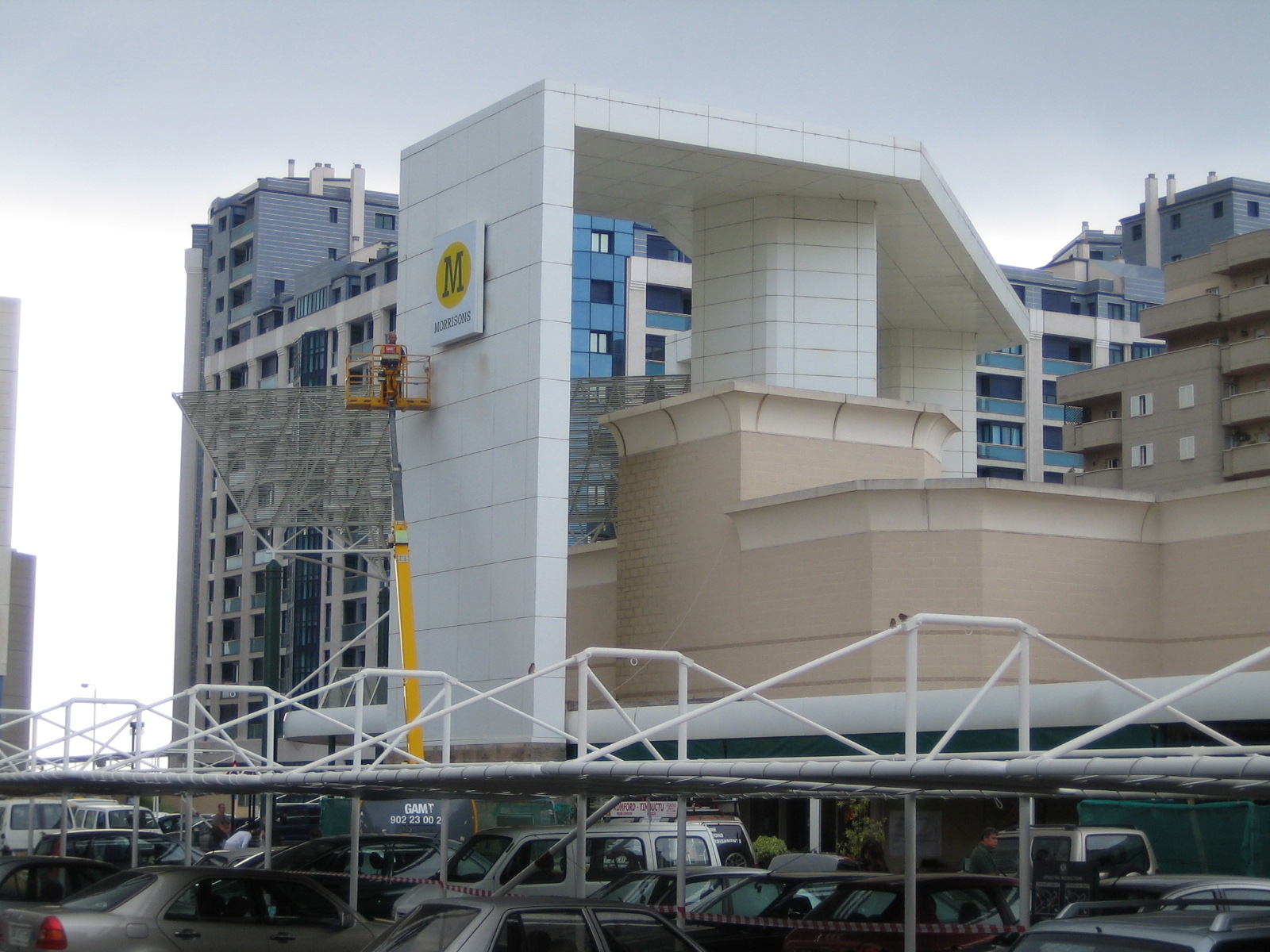 (They were just finishing putting up this new sign as I arrived).
Seeing the petrol station was the highlight of my day, particularly the old Safeway price tower with a new style 'M' slapped on it. The 'Petrol' lettering on the canopy is also an original Safeway relic from the late 80's (close up it looked quite faded and wonky).
Note the price of fuel. (Oh, and fags were 90p per pack of 20, and vodka and whisky were £2.49 a litre, but that's another story). Sadly I got a puzzled look and a shrug of the shoulders when I handed over my Morrisons Miles loyalty card, but when you get half a tank for £12 you don't really care.