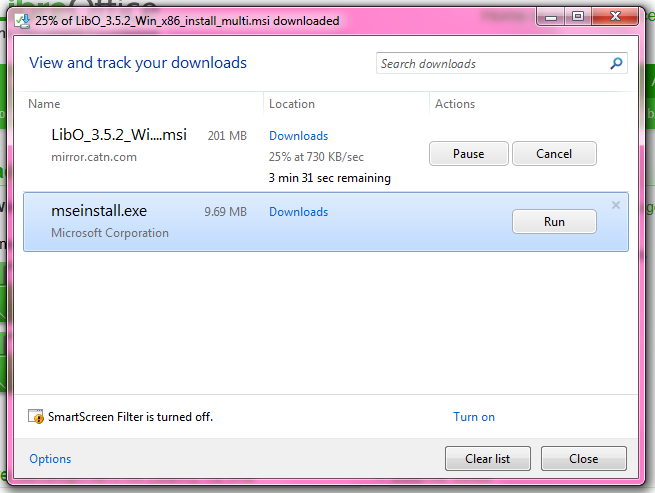 i'm setting up a laptop for a very nice lady (hence the pink theme, i prefer 70s earth tones) and i'm downloading and installing a few bits via my mobile phone's 3g connection via a wifi tether (i'm on 3)
as you can see, i'm getting 730 kb/sec download speed. that's faster than my Plusnet broadband connection at home. I'm also in the arse end of nowhere norfolk.
i hardy ever use the bt line in my house for phone calls, i really only have it for broadband. is the time coming now that the connection speeds of mobile broadband are as such that fixed line can be dispensed with entirely for most people?