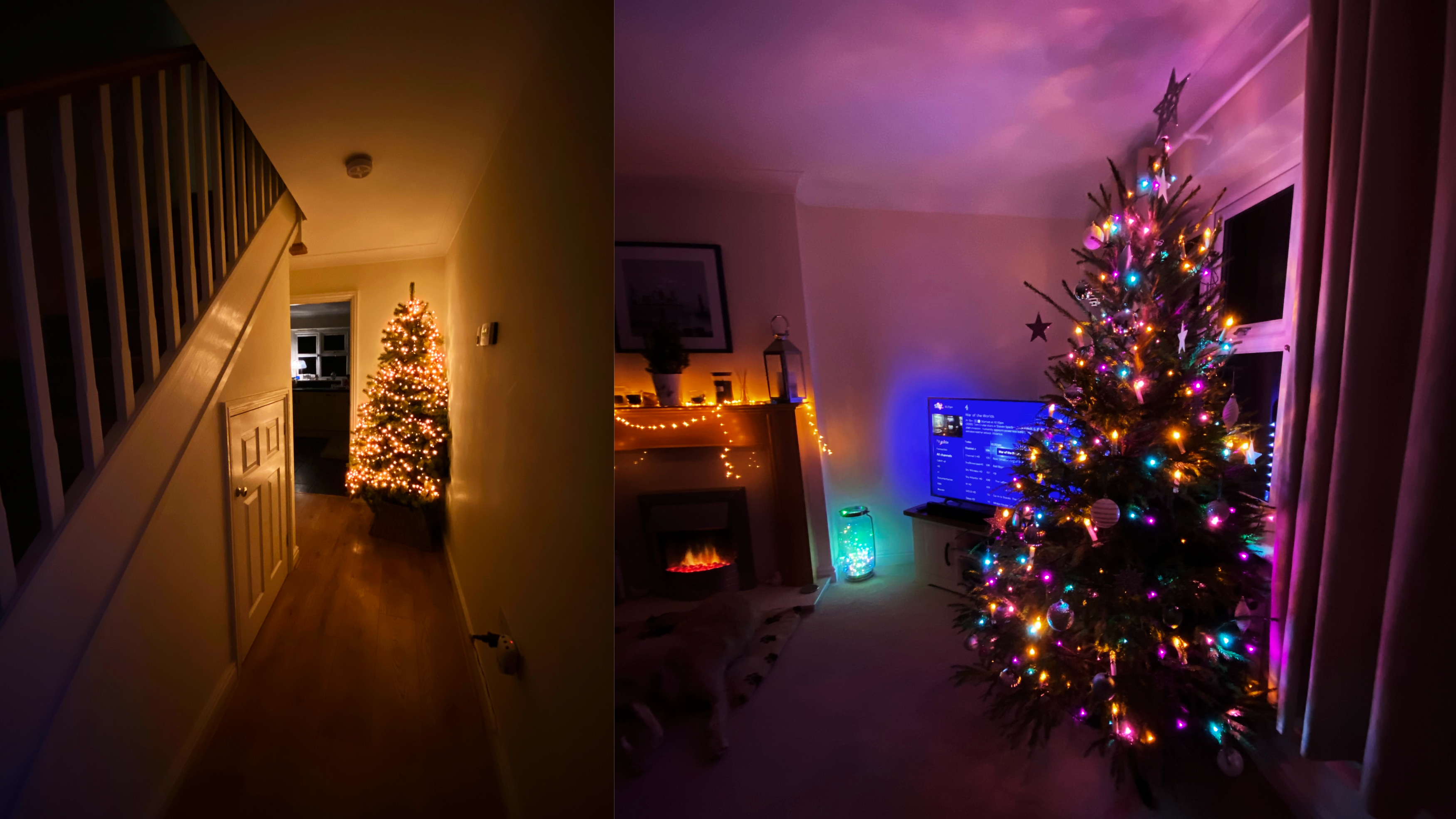 Of the things it is increasingly hard to source, it's subtle, warm, cosy Christmas lights.
Although the old school tungsten lamps were a real pain in the arse - if one bulb was loose the whole string would go out, they were fragile, the fuse bulb would randomly blow when they were turned on, etc etc, it was the quality of light which tickles some warm part of 1980s childhood nostalgia - the glow from those lights, especially the coloured ones, you just can't reproduce with coloured LED.
What gets me though, is why some clever manufacturer hasn't come up with the idea of using a warm white LED (which have come such a long way in recent years, they are themselves almost indistinguishable from tungsten lamps) and placing it inside a painted glass or plastic envelope so they look like real old fashioned Christmas lights.
The other thing is I've never been able to locate a nice set of LED lights with the old skool flowery shaped shades - you can still get these on old fashioned sets, but not LED.
Do any of you guys share my nostalgia for old fashioned lights - and have you been able to source a modern LED set which comes close?
As you can see from the photo above, I've got a pastel set (which I got from Tesco a few years back, which they didn't sell this year) on my tree in the living room which doesn't burn your retinas and has quite a nice ambience, and then in the hallway I've got 960 warm white cluster lights on an artificial tree (we normally have the artificial tree in the living room and a small pop up tree in the hallway, but we found a lovely real tree by chance) - the warm white from those LED lights is really close to tungsten in colour, the photo doesn't quite do it justice.
Also, lets see your festive fir!