i absolutely love christmas lights.
i remember as a child being mesmerised by the warm glow of our christmas tree with it's 20 or so little incandescent screw in bulbs casting all those strange shadows and shapes on the wall and ceiling - and that's the thing, as much as i love led lighting, most led fairy light sets are either too harsh or too monochromatic these days, last year i actually had an old retro incandescent set on my tree, but they don't last - and several of the bulbs were dead when i got them out of storage (plus they use about 30w of power)
so, this year, I went on a bit of a mission and totally updated all our lights - (haven't actually got a tree yet)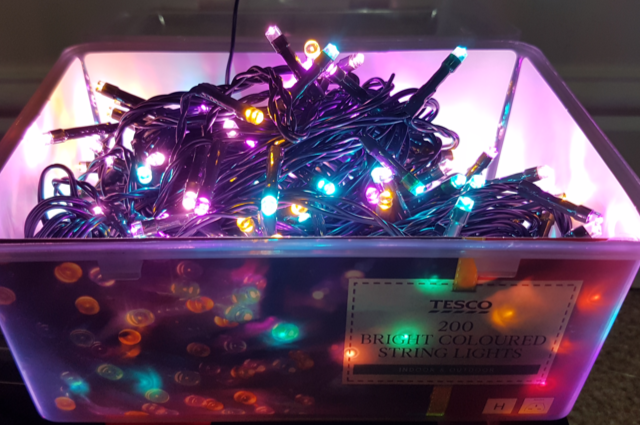 of all the places, Tesco do these really nicely coloured lights - they are almost pastel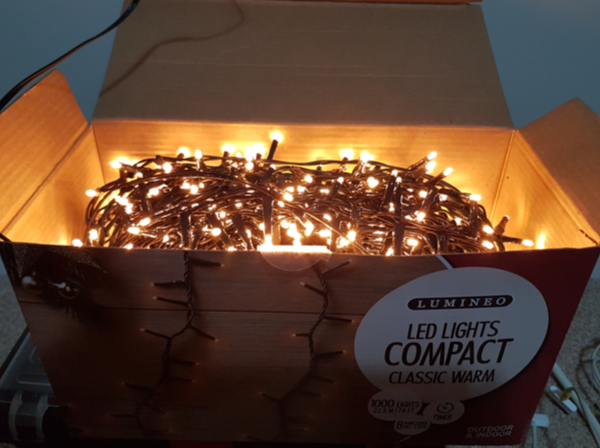 and then these, got them from a local garden centre, it's hard to get the colour from the picture but they have a classic orangey, almost pinkish glow to them - they have almost the came colour as a classic incandescent micro lamp.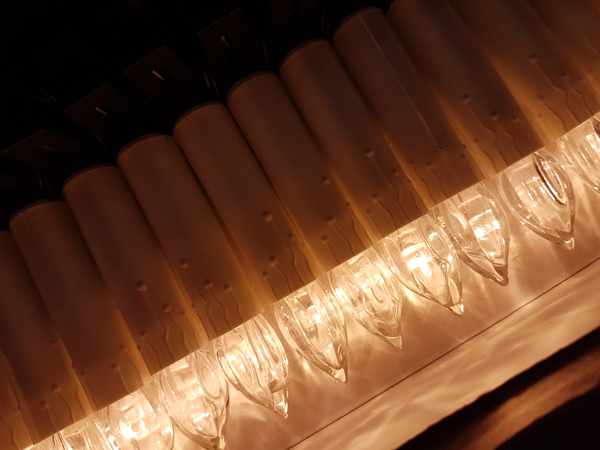 and for a bit of 80s cheese, these clip on candles. I seem to remember back in the day these types of lights actually had mini neon flicker bulbs in them - these are just led - non-flickering, but have a nice warm glow.
hopefully the tree we get will have enough branches for all of these!
what is your christmas lighting situation looking like this year?