Was it like this, perchance?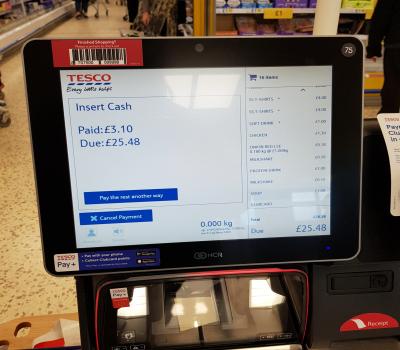 (Apologies for the slightly Shatliffed thumbnail - the uploader did that)
That was the combined Scan and Go and self service till I used.
Regarding being able to park the trolley over the basket bit, that works for only two of the self service till at my local store, as the other two have bins underneath the basket shelf.
My nearest Morrisons, at the other end of the scale, has a chewing gum stand on the basket part, so you have to unload the basket carefully to stop it from falling off.