JAS84

wrote:

↑

Thu 08 Nov, 2018 16.24

The Folkestone branch has burnt down.

https://www.bbc.co.uk/news/uk-england-kent-46136205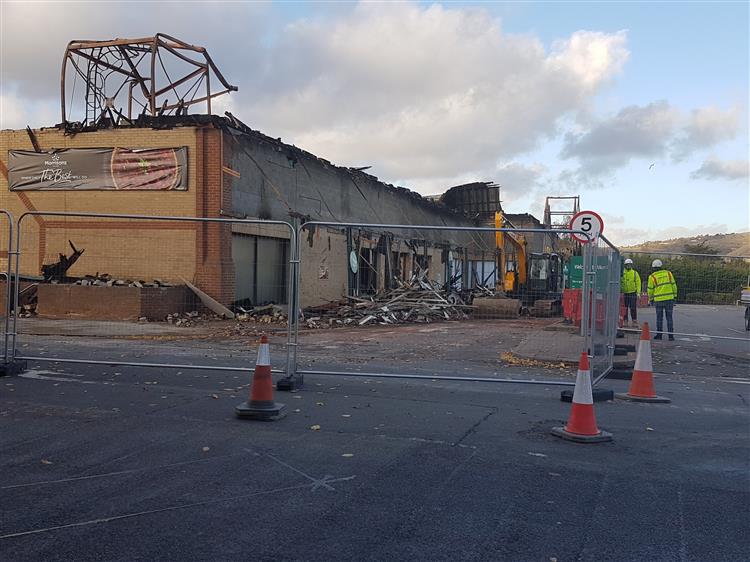 The bulldozers moved in fast (credit: Kent Online).
I found this pic (credit: Dreadnought Tiles) showing the same corner of the building. I'm guessing it was one of the early Safeways, when it was still owned by Safeway USA. I can imagine how prestigious it must have looked when it first opened.